Springtime in Chicago Workshop — Postponed
Applied Geochemical Reaction Modeling
Chicago, Illinois USA • 16-17 April 2020
Please join us in one of our favorite places in the world, The City of Big Shoulders, Chicago, for two days of hands-on training in applied geochemical reaction modeling. Then, enjoy a springtime respite to take in Second City's architecture, theater, art, shopping, dining, and of course its hallmark Midwestern warmth and hospitality.
What you will learn. Following a fully hands-on format, you will learn to construct, trace, and interpret models of reaction in multi-component geochemical systems. Specific topics covered include:
Fluid mixing
Multicomponent equilibrium
Buffering reactions
Reaction, mass transfer kinetics
Kd, Freundlich, Langmuir sorption
Surface complexation
Polythermal reaction and mixing
Electrochemistry
Microbial catalysis and growth
Case studies and examples
Stability and phase diagrams
Effective graphical presentation
More information? Contact workshop support. Can't come? Consider an alternative from our 2020 workshop lineup.
---
Cannot recommend this course enough!! Can't wait to apply to my research!
– Kiri R., University of the West of Scotland
I had the best time during the workshop! I am 100% convinced all my models will be done in GWB from now on!
– Thais Lamana, Golder Associates
Thank you for the GWB workshop – it was perfect! The tasks made the learning process really easy.
– Yuchen Liu, University of Illinois
---
Instructors
The workshop will be presented by Brian Farrell and Jia Wang. Brian and Jia are Geochemists at Aqueous Solutions LLC, maker of The Geochemist's Workbench®.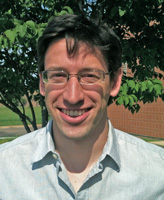 Brian Farrell
Brian Farrell has many years of experience in developing and applying geochemical and reactive transport models. He is expert in aquifer microbiology, geochemical modeling, and reactive transport in geochemical systems. Brian has taught short courses in North and South America, Europe, Africa, Asia, and Australasia.

Jia Wang is an aqueous and isotope geochemist and a reactive transport modeler with special expertise in weathering and the critical zone. She has many years of experience as an instructor at the undergraduate and graduate levels, and as a noted mentor to less experienced students at the secondary through graduate levels.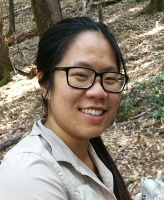 Jia Wang
---
Venue
Chicago, Illinois USA • 16-17 April 2020
Illini Center, 19
th
floor
200 S Wacker Drive
Chicago, IL 60606 USA
The meeting room is located within Chicago's famous Loop, overlooking the Chicago River and within walking distance of restaurants, hotels, parks, architecture, art, theater, and all Chicago has to offer.
The venue is just across the river from Union Station, and adjacent to subway stops on the Blue and Orange Lines, offering direct transit to O'Hare and Midway airports, as well as the rest of Chicagoland.
If you choose to drive, a number of parking options are available close-by. We suggest using the SpotHero site to prebook parking at reduced rates.
The workshop starts at 9:00 am sharp each day and continues to about 5:00 pm. Upon arrival in the ground floor lobby, please present ID at the security desk and request a pass to the "Geochemist's Workbench workshop" on the 19th floor.
Please arrive with the GWB software installed and activated on a laptop computer running Windows. If necessary, staff will be available for assistance a few minutes before the workshop.
---
Registration
Register Now
Space is limited, so sign up early. The registration fee of $699 includes all course materials.
Full-time students currently registered in a university degree program can register at the reduced rate of $599. Please bring current student identification to the workshop.
We are pleased to welcome back participants from our previous workshops at the special price of $599. For fastest verification, please sign up with the email address you used registering for the earlier course.
Each registered participant will receive a free 60-day license to The Geochemist's Workbench® Professional version. We will ask you to bring to the course a laptop with the software installed and running.
Registrations may be transfered to another participant at no charge, and are fully refundable until 30 days before the workshop. Liability in the event of workshop cancellation or other eventuality is limited to refund of the registration fee.
---
Accommodations
---
Transit
The workshop's central Loop location is easily accessible from all of Chicagoland. The fastest and least expensive way to reach the venue from O'Hare and Midway airports is public transit.
Traveling by intercity or commuter rail? The venue is just across the river from Union Station.
From O'Hare airport, take a Blue Line train to the Monroe subway station for only $5. From Midway, the fare is just $2.50; take the Orange Line to Quincy Station.
---
Hosts and sponsors
The workshop is being held thanks to the generous efforts of our hosts and sponsors: