Goldschmidt 2018 Workshop – NO SEATS REMAIN, WAIT LIST CLOSED
"Reactive Transport Modeling in Geochemical Systems"

Boston, Massachusetts USA • 11-12 August 2018

Please join us in the heart of Boston, one of North America's most historic and beautiful cities, for two days of hands-on training in reactive transport modeling using The Geochemist's Workbench®. Then stay on in the Cradle of Liberty for the Goldschmidt 2018 conference.
What you will learn. Following a fully hands-on format, you will learn to construct, trace, and interpret models of transport in reacting geochemical systems. Specific topics covered include:
Introduction to geochemical modeling
Transport in flowing groundwater
Dual porosity models (stagnant zones)
Kd, Freundlich, and Langmuir sorption
Surface complexation
Colloid-facilitated transport
Reaction kinetics
Biodegradation
Dissolution and precipitation
Microbial catalysis and growth
Effective graphical presentation
Creating animation and video
The topics will be illustrated through a series of case studies.
More information? Contact workshop support. Can't come? Consider an alternative from our 2018 workshop lineup.
---
The short presentations and example exercises really showcased what the software can do and provided us with an opportunity to test drive the software.
– George A., Environmental Engineer, USA
The Reactive Transport Workshop was absolutely fantastic! Five stars, would recommend to a friend!
– Kristina G., Syracuse University
Prior to the course I found the program daunting, but now I feel comfortable using it and am very impressed with what I can do.
– Ashlee D., Penn State University
---
Instructors
The workshop will be presented by Craig Bethke, Brian Farrell, Kate Maher, Jenny Druhan, and Melika Sharifi. Prof. Bethke is the R.E. Grim Professor emeritus at the University of Illinois. He is the primary author of The Geochemist's Workbench® software package and author of the Geochemical and Biogeochemical Reaction Modeling text, published by Cambridge University Press.
Craig Bethke has been cited many times for excellence in teaching. He is a Fellow of the American Association for the Advancement of Science and recipient of a number of prizes in hydrogeology and geoscience, including the O.E. Meinzer Award and M.K. Hubbert Award.

Brian Farrell is the lead Geochemist at Aqueous Solutions LLC, makers of The Geochemist's Workbench®. Mr. Farrell is expert in aquifer microbiology, geochemical modeling, and reactive transport in geochemical systems. He has taught short courses in North and South America, Europe, Africa, Asia, and Australasia.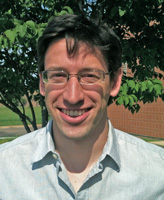 Brian Farrell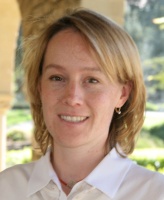 Kate Maher
Kate Maher teaches at Stanford University and is an authority on water-rock interaction, weathering, and isotope geochemistry. She teaches environmental geochemistry at the undergraduate and graduate levels. An experienced short course instructor, she is the 2012 Allan Cox medalist.

Jenny Druhan is an Assistant Professor of Geology at the University of Illinois. In her research, Jenny develops reactive transport models and constructs experiments to invesigate chemical reactivity and stable isotope fractionation in groundwater flows. Jenny has led successful workshops at several previous Goldschmidt conferences.


Jenny Druhan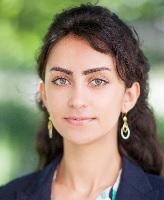 Melika Sharifi
Melika Sharifi is an Environmental Scientist at University of Notre Dame and Aqueous Solutions LLC with special expertise in Actinide Geochemistry. She has many years of experience as an instructor at the undergraduate and graduate levels, and as an effective mentor in the laboratory to less experienced scientists.


---
Venue
Boston, Massachussets USA • 11-12 August 2018
Please arrive by 8 am at the 685 Commonwealth Avenue entrance to the Tsai Center Lobby of the College of Arts and Sciences and proceed to Room CAS B06A.
Refer to this Campus Map for detailed information and locations of the Residence Halls as well as a nearby dropoff point.
The workshop runs until 5:00 pm each day. We will wrap up the second day in time to attend the Icebreaker Welcome Reception.
Important: If you are arriving from off-campus by car, please account for Commonwealth Avenue construction and closure of BU bridge, and plan your route and timing accordingly.
---
Transit
The workshop is most conveniently accessed from the Blandford Stop on the T Line, which also provides access the Goldschmidt venue at Hynes Convention Center.
From the Blandford stop, the workshop venue at the Tsai Center is a 5 minute walk or a short ride on a BU or MBTA shuttle bus. The shuttles have access to Commonwealth Avenue during the road construction and will be free during this period.
Participants staying at BU Residence Halls may similarly make use of free BU and MBTA shuttle buses to transit to the Tsai Center.
If you plan to arrive by car, please make sure to account for road construction in the vicinity and closure of BU bridge, and allow extra time accordingly.
---
Registration
Register Now
We are sorry, but all seats in this workshop are taken and we are no longer accepting names for the wait list.
---
Accommodations
The Goldschmidt Conference has kindly arranged low-cost accommodations for workshop participants on Boston University's campus for only $85 per night.
A limited number private rooms with shared bathrooms and views of the Charles River and Downtown Boston are available. The rooms offer easy access to the workshop venue, as well as the main Conference afterward. Register at BU's event housing page.
The Goldschmidt has further arranged negotiated rates at hotels nearby. Please visit the Conference accommodation page for details. Again, a limited number of rooms are available.
---
Environment and safety
Upon registration, you will be asked to provide an emergency contact name and telephone number, in the unlikely event of illness or accident. You will also have the option of requesting vegetarian lunches. Please alert the organizers if you have special needs of which they should be aware.
Central Boston is a relatively safe area, but visitors everywhere should take precautions to protect themselves and their belongings, such as closely securing wallets and purses, being alert to their environment, and walking with a companion, especially at night.
---
Hosts and sponsors
The workshop is being held thanks to the generous efforts of our hosts and sponsors: