Sapporo Hot Spring workshop


Reactive Transport Modeling


Sapporo, Hokkaido, Japan • 11-12 October 2017
Join us at a genuine Japanese onsen for our workshop on Reactive Transport Modeling. Visit with us the world-famous Jozankei Hot Spring District at the peak of the stunning autumn foliage season!
The workshop will be held less than an hour from Sapporo's city center — transportation provided! — in a spa built directly on top of the hot spring. After class, relax in the therapeutic waters and then enjoy with us the remarkable cuisine of Hokkaido, famous even in Japan for its quality and freshness.
Better yet, Prof. Tsutomu Sato of Hokkaido University is returning to help veteran instructor Craig Bethke teach the workshop!
---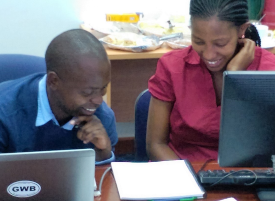 SPECIAL OFFER: Your registration at the Sapporo onsen workshop includes two nights of traditional Japanese accommodation at the onsen, two very special Japanese dinners, two breakfasts and lunches, and transit between Sapporo and Jozankei! Early registration ends September 11, 2017, so don't delay!
---
What you will learn. Following a fully hands-on format, you will learn to construct, trace, and interpret models of transport in reacting geochemical systems. Specific topics covered include:
Introduction to geochemical modeling
Transport in flowing groundwater
Dual porosity models (stagnant zones)
Kd, Freundlich, and Langmuir sorption
Surface complexation
Colloid-facilitated transport
Reaction kinetics
Biodegradation
Dissolution and precipitation
Microbial catalysis and growth
Effective graphical presentation
Creating animation and video
No Japanese? No problem! English is the international language of tourism and is well spoken near the conference venue. And the staff and students at Hokkaido University are happy to help you with local details — just ask!
More information? Contact workshop support. Can't come? Consider an alternative from our 2017-2018 workshop lineup.
---
The [Johannesburg] workshop was good and quite informative, I'll be attending the one that you'll hold in Cape Town in 2016.
– Hlanganani Tutu, University of the Witwatersrand
I loved the [geochemical modeling] workshop! In the future I would really like to take the reactive transport course.
– Ryan Davis, Colorado State University
The best workshop I've ever participated in. The short theoretical introductions and illustrated exercises helped me learn the software in two days.
– Valeria B., Ben-Gurion University of the Negev
---
Instructors
The workshops will be presented by Craig Bethke and Tsutomu Sato. Prof. Bethke is the R.E. Grim Professor emeritus at the University of Illinois. He is the primary author of The Geochemist's Workbench® software package and author of the Geochemical and Biogeochemical Reaction Modeling text, published by Cambridge University Press.
Craig Bethke has been cited many times for excellence in teaching. He is a Fellow of the American Association for the Advancement of Science and recipient of a number of prizes in hydrogeology and geoscience, including the O.E. Meinzer Award and M.K. Hubbert Award.

Tsutomu Sato runs an internationally recognized research program in applied and industrial mineralogy at Hokkaido University. He has two decades of experience in geochemical modeling and is an accomplished researcher and teacher.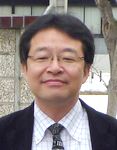 Tom Sato
---
Venue
Sapporo, Hokkaido, Japan
11-12 October 2017
Please meet at:
Graduate School of Engineering
Hokkaido University
[
campus map
] [
directions
]
Kita 13, Nishi 8, Kita-ku
Sapporo, Hokkaido 060-8628, Japan
Workshop participants should meet at 8:00 am on Wednesday, October 11 in Sapporo, at the Faculty of Engineering Building of Hokkaido University. Please bring your luggage with you, since we will spend the next two nights at the Jozankei onsen.
We will work at the University Wednesday for part of the day. After lunch, we will travel by motorcoach over the short, scenic trip to Jozankei. There, we will check into the onsen, relax in the hot spring, and enjoy a special dinner and reception.
On Thursday, we will work, relax at the onsen, and dine together once again. Friday morning we will return to Sapporo after breakfast, arriving at Sapporo Station around noon. From there, take a JR Rapid Airport train to Chitose airport, or linger to enjoy the many delights of this unique and welcoming city.
---
Registration
Register Now
Space is limited, so sign up early. Register by September 11 for US$799, or $899 after that date. The workshop fee includes all course materials.
Full-time students currently registered in a university degree program can register at the reduced rate of US$699, or $799 after September 11. Please bring current student identification to the workshop.
We are pleased to welcome back participants from our previous workshops at the special price of US$699, or $799 after September 11. For fastest verification, please sign up with the email address you used registering for the earlier course.
Each registered participant will receive a free 60-day license to The Geochemist's Workbench® 11 Professional version. We will ask you to bring to the course a laptop with the software installed and running.
Registrations may be transfered to another participant at no charge, and are fully refundable until 30 days before the workshop. Liability in the event of workshop cancellation or other eventuality is limited to refund of the registration fee.
SPECIAL OFFER: Your registration for the Sapporo onsen workshop includes two nights of traditional Japanese accommodation at the onsen, two very special Japanese dinners, two breakfasts and lunches, and transit between Sapporo and Jozankei!
---
Travel
Sapporo is served by New Chitose Airport (code CTS), with frequent non-stop flights to Tokyo, as well as direct flights to Beijing, Hong-Kong, Taipei, Seoul, Shanghai, Honolulu, Bangkok, and other locations.
Upon arrival at the airport, we recommend you gather your luggage and proceed to the Japan Rail station in the basement. From there, a JR Rapid Airport train leaves to Sapporo Station every 15 minutes; the trip costs ¥1070 (about US$9, or €8) and takes 36 minutes. This illustrated guide shows the connection process. Assistance is available in English and Japanese at the JR booth, prominently located in the airport concourse.
Sapporo station is within an easy walk of the Hokkaido University meeting place, and a number of hotels are close-by.
---
Accommodations
We recommend you arrive in Sapporo on Tuesday and spend that evening in any of a number of hotels adjacent to Sapporo Station and close to the Hokkaido University meeting place.
Participants in past workshops recommend the MyStays Sapporo Aspen Hotel, which is located between Sapporo Station and the University. This hotel can fill quickly, so you may wish to reserve a room early.
Wednesday we will travel by motorcoach to Jozankei, where we will spend Wednesday and Thursday nights at the onsen, before returning Friday morning to Sapporo Station. You do not need to book a hotel room Wednesday or Thursday night.
Important: Accommodations at the onsen are in the traditional style of Japanese inns – A large room with tatami mats and futons, shared by up to four people. If you prefer a private room at additional cost, please contact workshops@gwb.com.
---
Environment and safety
Upon registration, you will be asked to provide an emergency contact name and telephone number, in the unlikely event of illness or accident, as well as list any special dietary requirements or medical needs.
Sapporo is among the safest urban areas in the world, but no place is entirely free of crime. Visitors everywhere should take precautions to protect themselves and their property.
Sapporo is also one of the world's most welcoming and hospitable places. Tipping is not a common practice and an attempt to leave a tip may result in confusion or a polite refusal.
---
Hosts and sponsors
The workshop is being held thanks to the generous efforts of our hosts and sponsors: