Taipei workshop


Reactive Transport Modeling


Taipei, Taiwan • 30 November–1 December 2017
Please join us in the Songshan District of Taipei, that most cosmopolitan of capital cities, as guests of Geoscience Information Co., Ltd., to learn reactive transport modeling.
After veteran instructor Brian Farrell leads you step by step through the theory and practice of reactive transport modeling, you will walk away a master at creating and interpreting simulations of reactive transport in geochemical systems.
Whether you are a beginner or experienced modeler, don't miss this opportunity to meet Brian and learn about the capabilities of GWB Professional.
What you will learn. Following a fully hands-on format, you will learn to construct, trace, and interpret models of transport in reacting geochemical systems. Specific topics covered include:
Introduction to geochemical modeling
Transport in flowing groundwater
Dual porosity models (stagnant zones)
Kd, Freundlich, and Langmuir sorption
Surface complexation
Colloid-facilitated transport
Reaction kinetics
Biodegradation
Dissolution and precipitation
Microbial catalysis and growth
Effective graphical presentation
Creating animation and video
More information? Contact workshop support. Can't come? Consider an alternative from our 2017-2018 workshop lineup.
---
Thank you for the GWB workshop – it was perfect! The tasks made the learning process really easy.
– Yuchen Liu, University of Illinois
I thought the workshop was fantastic! The pacing and examples were very good and the course gave me a lot of ideas on how I can better use GWB.
– Morgan Warren, Golder Associates
I have been modeling with GWB for several years now but I always learn something new at the workshops.
– Johan Fourie, Geostratum Groundwater & Geochemistry Consulting
---
Instructor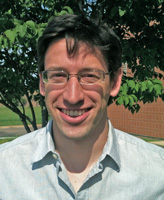 Brian Farrell
The workshop will be presented by Brian Farrell, lead Geochemist at Aqueous Solutions LLC, maker of The Geochemist's Workbench®.
Brian has many years of experience in developing and applying geochemical and reactive transport models. He is expert in aquifer microbiology, geochemical modeling, and reactive transport in geochemical systems. Brian has taught short courses in North and South America, Europe, Africa, Asia, and Australasia.
---
Venue
The workshop begins promptly each day at 8:30 am and ends by 5:00 pm. Please arrive a few minutes early on the first day, to make sure your laptop computer is set up correctly.
---
Registration
Register Now
Space is limited, so sign up early. The registration fee of $699 includes all course materials.
Full-time students currently registered in a university degree program can register at the reduced rate of $599. Please bring current student identification to the workshop.
We are pleased to welcome back participants from our previous workshops at the special price of $599. For fastest verification, please sign up with the email address you used registering for the earlier course.
Each registered participant will receive a free 60-day license to The Geochemist's Workbench® 11 Professional version. We will ask you to bring to the course a laptop with the software installed and running.
Registrations may be transfered to another participant at no charge, and are fully refundable until 30 days before the workshop. Liability in the event of workshop cancellation or other eventuality is limited to refund of the registration fee.
---
Accommodations
---
Transit
---
Hosts and sponsors
The workshop is being held thanks to the generous efforts of our hosts and sponsors: