For this tutorial you will need to have Microsoft's Visual Studio 2017 installed in addition to GWB11 (or later). If you do not already have Visual Studio you can use the free Community edition found on the Visual Studio download page.
The first thing you need to do is to open Visual Studio ...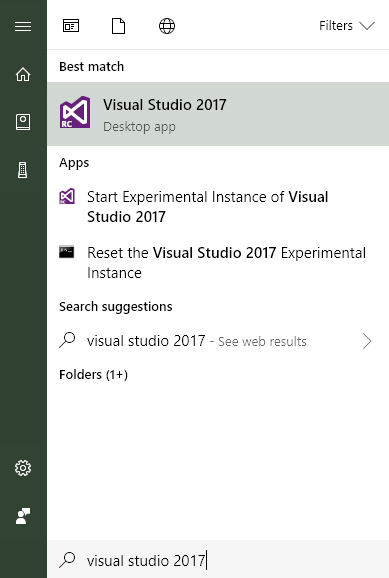 Then create a new project ... Ctrl+Shift+N

Select the 'Visual C++' project type and use the 'Empty Project' Template. Give the project a name e.g. 'GWBplugin_example1'. Click 'OK' ...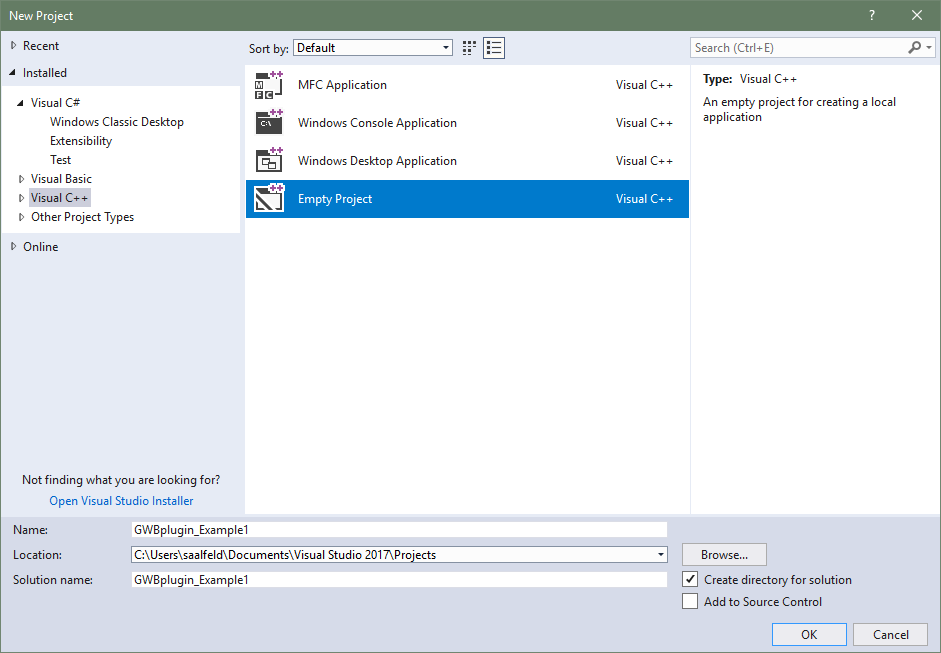 Select the project in the 'Solution Explorer' (Ctrl+Alt+L opens it if it isn't already). Right click the project and select 'Add' then 'Existing Item...' (Shift+Alt+A)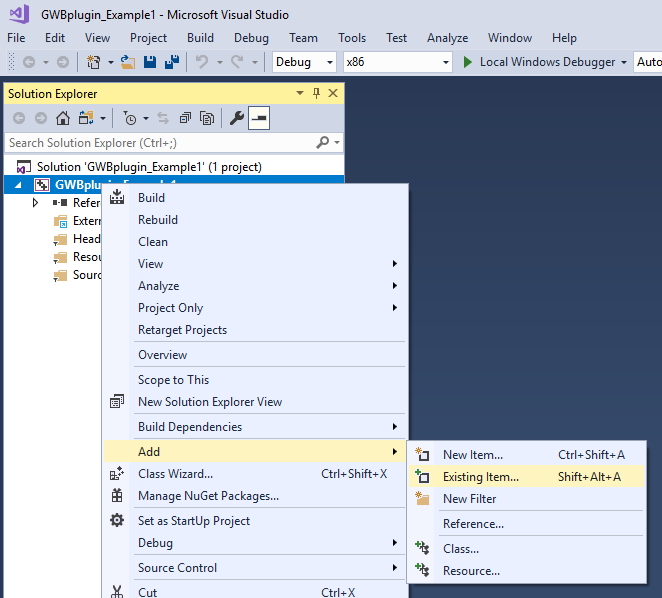 Browse to the 'src' subfolder of your GWB installation and select the 'GWBpugin_Cpp_example1.cpp' file and click 'Add'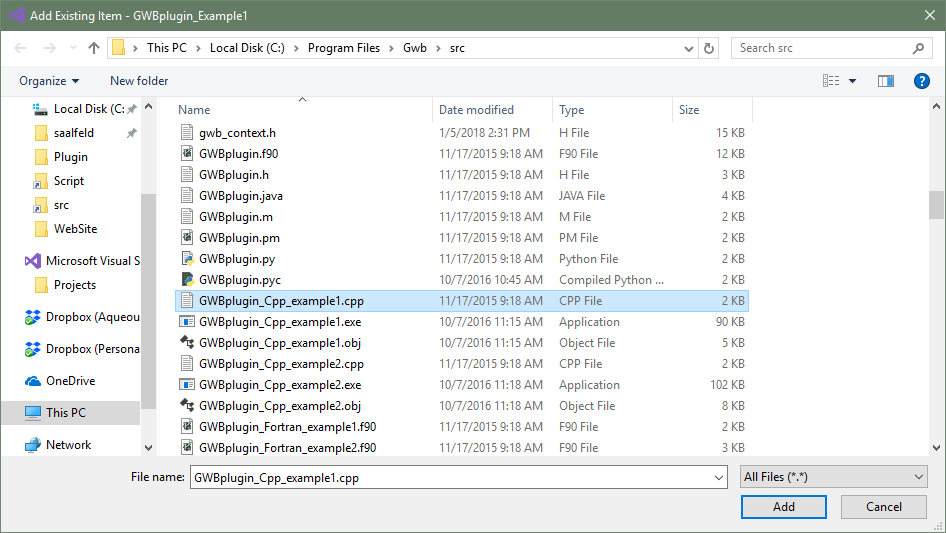 Right click the project and open its 'Properties' ... Alt+Enter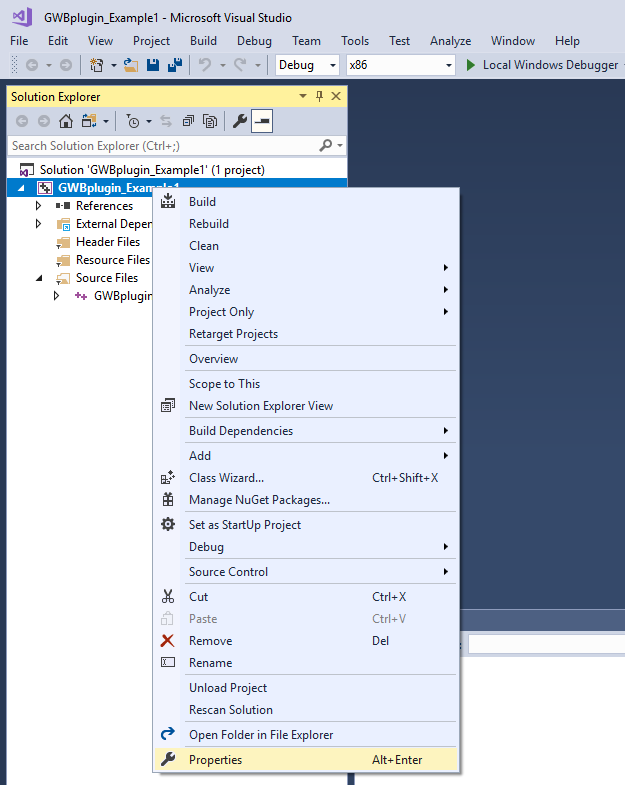 Select 'All Configurations' in the Configuration dropdown menu...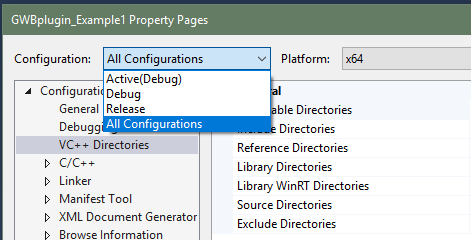 Select the platform matching the version of GWB you have installed in the Platform dropdown menu: 'x64' for 64-bit GWB or 'Win32' for 32-bit GWB

Select the 'VC++ Directories' page under the 'Configuration Properties' section

Edit the 'Include Directories' value.

Add the 'src' folder of the GWB installation and click 'OK'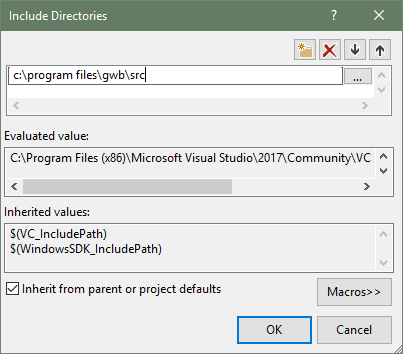 Edit the 'Library Directories' value.

Add the GWB installation folder and click 'OK'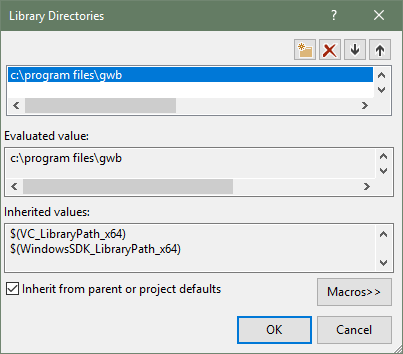 Under 'Configuration Properties' – 'Linker' – 'Input' edit the 'Additional Dependencies' value

Add gwbplugin.lib and click 'OK'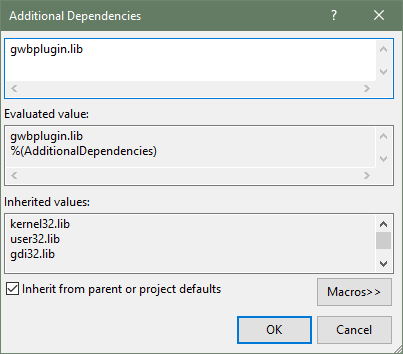 Under 'Configuration Properties' – 'Linker' – 'System' select 'Console (/SUBSYSTEM:CONSOLE)' as the 'SubSystem' value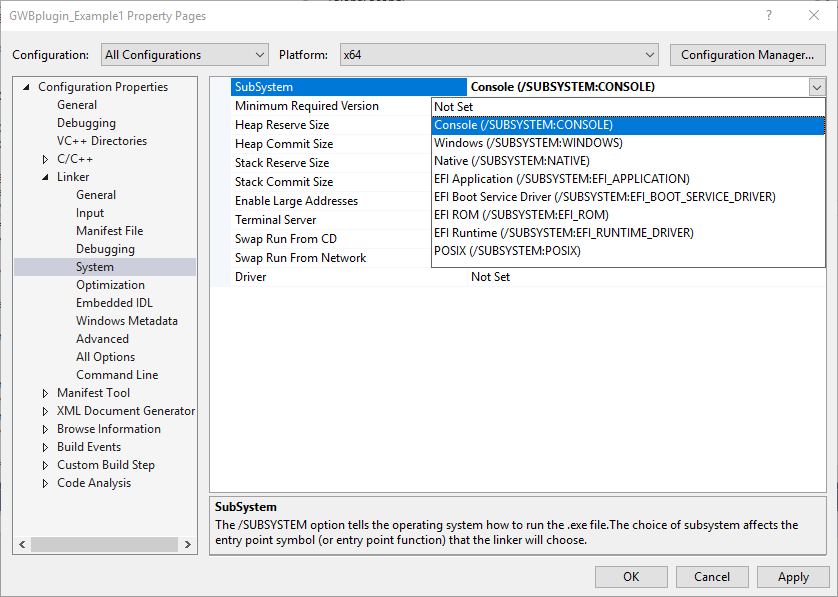 Under 'Configuration Properties' – 'Debugging' add the GWB install folder to the path in the 'Environment' variable. You can now click 'OK' to save the settings and close the project properties ...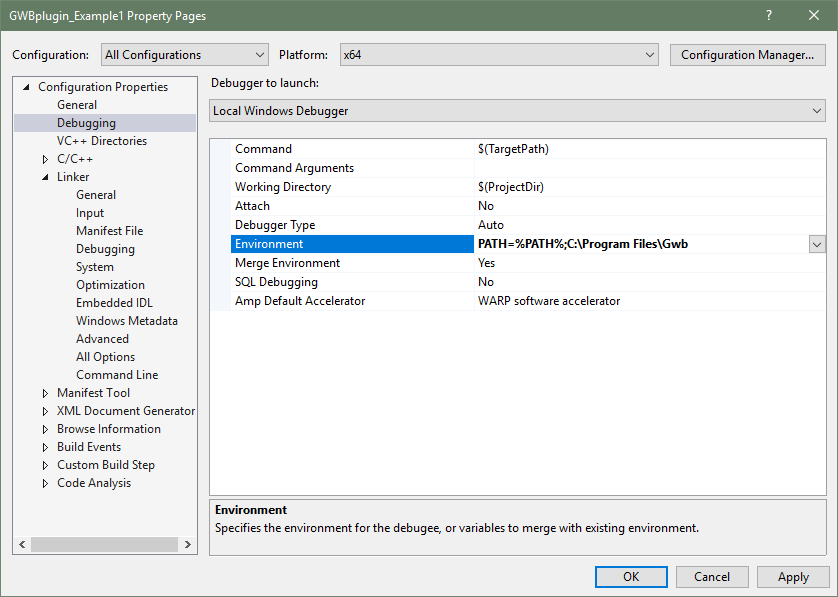 Before building the solution select the correct platform in the configuration dropdown

You are now ready to 'Build Solution' under the 'Build' menu ... Ctrl-Shift-B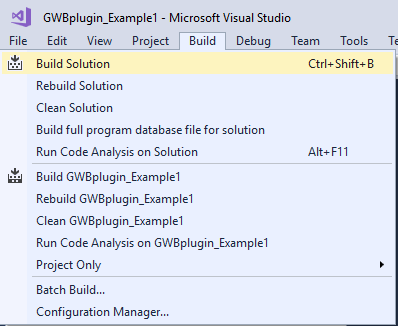 Make sure the project builds correctly and there are no errors ...

You can now 'Start Without Debugging' ... Ctrl-F5
Note: If you need to debug your program you must attach a debugger after the 'initialize' call to GWBplugin otherwise your program will encounter a run-time error. A good way to do this is to put in a getchar() call or something that will pause the program until you can attach the debugger.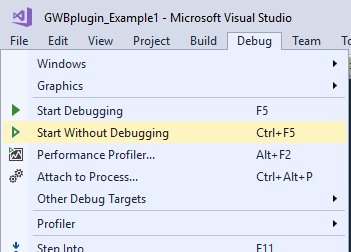 Assuming everything is setup correctly and built without errors your program should launch and give output like this ...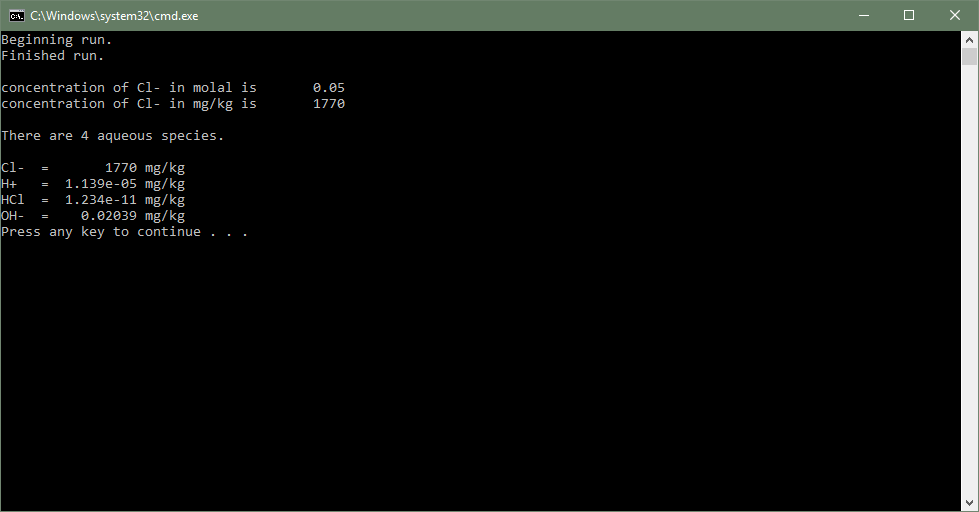 Congratulations on plugging into the GWB!