Thank you very much for the workshop. It was intense but very, very clear and useful.

– Samantha Y., Stanford University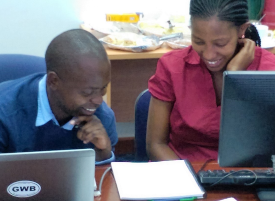 Aqueous Solutions can present either of two training courses at your site for as little as $4000, plus instructor travel. When you consider the cost of group travel and the value of employee time, on-site training can offer significant savings.The two courses are:
Applied Geochemical Reaction Modeling
Reactive Transport Modeling in Geochemical Systems
Each course lasts two days, with about six hours per day spent in hands-on instruction and two hours reserved for review and one-on-one assistance.
Please see our 2020 price list for details. For more information, contact us from our requests page or at sales@gwb.com.
The [Johannesburg] workshop was good and quite informative, I'll be attending the one that you'll hold in Cape Town in 2016.

– Hlanganani Tutu, University of the Witwatersrand
Quick Start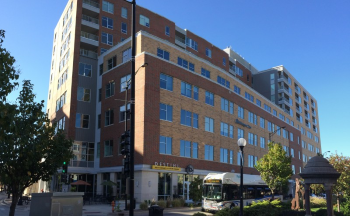 One day, one or two people, one price. Travel to our headquarters in vibrant Downtown Champaign, adjacent to the University of Illinois campus and just a quick five miles from the Champaign aiport (code CMI). We can arrange special rates for you at the Hyatt across the street.
Arrive at our offices at 9 am for six hours of one-on-one training and we'll send you on your way in time to catch the late afternoon flight to O'Hare and your connection home.
Submit a request or contact sales@gwb.com to arrange your Quick Start. For a limited time, train up to two people at the special price of $1499. Sorry, no academic discounts.
Prior to the course I found the program daunting, but now I feel comfortable using it and am very impressed with what I can do.

– Ashlee D., Penn State University
Workshops
We present popular workshops around the world. Please visit our workshops page for more information and join the fun! We hope to see you soon!
Online training
Work at your own pace through self-guided course sequences on the GWB Online Academy. You can even download slides and lesson plans to use when you teach your own seminars!