I love this new GWB. An X1t script that took 40 minutes to complete on my 12-core desktop now runs in 2.5 minutes. Amazing.

– Karen Johannesson, Tulane University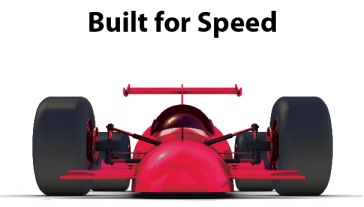 The Professional edition of The Geochemist's Workbench® Release 12 is the complete suite of tools to meet every practicing geochemist's needs.
GWB Pro is your choice for computing phase diagrams and modeling reactive transport. One-dimensional and two-dimensional simulations of reactive transport in single and dual-porosity media, including bioreaction, stable isotopes, and migrating colloids, are a snap. Then animate your results and create video clips with a few clicks.
GWB Pro's advanced algorithms and multithreaded design make it ideal for simulating the fate and transport of contaminants in flowing ground and surface water.
In addition to reactive transport, GWB Pro models kinetic and equilibrium reaction in multicomponent systems, calculates Eh-pH and activity diagrams, and creates a spectrum of specialty plots.You can balance reactions, calculate equilibrium constants, and create powerful geochemical spreadsheets.

Need the power of Professional?
Upgrade your Standard or Essentials license to GWB 12 Professional for just the difference in price.